Introduction/Overview
DeltaMarket is an international online broker, founded in 2019, and based in the Marshall Islands. The company offers a variety of instruments as contracts for difference (CFDs), including forex, shares, commodities and indices, and serves clients in the UK and across the EU (with the exception of France and Belgium). The broker offers low spreads and competitive fees, along with a range of trading options that will suit a wide variety of clients. This multi-asset brokerage specialises in trading via CFDs, and provides excellent trading platforms, mobile trading, and a high level of customer support. There are several account types available, with features to suit any trader, from the beginner to the highly experienced. Most accounts have no trading fees or commissions. Spreads and leverage will depend on the account type and the instruments being traded.
The DeltaMarket website is well laid out, allowing new and potential clients to find all the information they need. It includes a range of legal and security information such as terms and conditions, privacy policies, risk warnings, and anti-money laundering policies. It is also easy to find details on trading platforms, instruments and account opening. Contact details are clearly displayed, so potential customers can get in touch by phone or email with any questions they may have. Account opening is quick and easy and can be completed entirely online, and there are various options for depositing funds in your account and making withdrawals.

Features
Clients of DeltaMarket can expect numerous special features that include a good range of account types, advanced trading and charting tools, mobile trading, automated trading, and no trading fees or commissions on transactions. Many features are available to all DeltaMarket clients, while some are dependent on the type of account held. All clients get a personal account manager and are allowed to hold an unlimited number of open positions. They also have access to all instruments (regardless of account type), a 5% stop out level, and a potential trade size of up to 50 lots.
The broker offers some very tight spreads, particularly for premium account holders, and Expert Advisors are available for most account types. DeltaMarket also offers Islamic accounts, which is by no means a given with online brokers, and the account-opening process is quick and simple, with prompt online verification of most accounts. Many traders will also appreciate small features such as the forex glossary, which can be useful for quickly looking up a technical term, and the call-back feature, to allow access to phone support without waiting in a queue. The MetaTrader 4 (MT4) platform is also a desirable feature in the forex trading world and will be appreciated by many traders.                                                                                                                     
Account Types
 DeltaMarket offers four main account types: Bronze, Silver, Gold and Platinum. There is a minimum deposit of $250 in order to open a Bronze trading account, which offers spreads from 2.8 pips. The minimum investment for a Silver account is $2,000, and spreads start at 2.5 pips. Gold accounts are generally for more experienced traders, and require a deposit of at least $10,000. Spreads on Gold accounts are from 1.5 pips. Platinum account holders can benefit from spreads as low as 0.1 pips, but the minimum deposit increases to $50,000. All spreads are dynamic and will vary depending on market conditions. The spreads quoted here are minimums, and spreads do, of course, depend on the instrument being traded. All accounts use USD as their main account currency.
All accounts offer a commission-free trading model, with all broker profits taken from the spreads. All account holders can also benefit from leverage of up to 1:300, though this will also vary depending on the circumstances and the type of instrument being traded. Every customer, regardless of their account type and level of funds, can access the MT4 platform, 5% stop out levels, an unlimited number of open positions, and a trade size of anything from 0.01 lots up to a maximum of 50 lots. All clients get a personal account manager and access to scalping and news trading. Silver, Gold and Platinum accounts come with Expert Advisors. DeltaMarket is also able to offer a swap-free Islamic account, for customers who need their account to comply with Sharia law. Account opening and verification is very straightforward. As with any reputable broker, you will need to provide identification documents, including a government-issued photo ID, and proof of your current address. Most accounts are approved within 24 hours. Once you have confirmation that your account is approved, you can fund it and start trading immediately.
Platforms
DeltaMarket offers several versions of the very versatile and ever-popular MT4 software, with the platform available for desktop, web, Mac and mobile. As MetaTrader enthusiasts will be aware, the software has a variety of useful features, including a host of integrated technical indicators, as well as back-testing facilities and other trading tools. MT4 software is highly customisable and, furthermore, it functions well with many indicators and third-party tools, including those that give options for social and automated trading. The platform offers clients multiple order types, numerous time frames, opportunities for hedging, black box trading and full technical analysis capabilities. MT4 allows for a multilingual interface, and provides traders with an intuitive, reliable and secure platform.
The MT4 platform also provides a mobile app, which is available for free, for iPhone and Android. The app has good functionality and incorporates many of the same functions as the desktop software, allowing for easy trading on the go, from any device. While not every feature available via the MT4 platform is also accessible through the app, many are, offering over 35 technical indicators and drawing tools, and the ability to open, modify and close positions. Mobile traders can monitor watchlists, create default chart layouts, view open positions against historical price movements, and quickly access preferred trading tools via customised pre-sets that can be easily created within the app. To add further versatility for mobile traders, the MT4 platform has a web version, which can be easily accessed from any compatible browser, using any device. This version supports all operating systems and allows trading without having to download and install any extra software. All that is needed is a secure internet connection. Again, there are a few limitations compared to the full desktop version, but most tools, indicators and functions are available, with a user-friendly, clearly laid-out interface.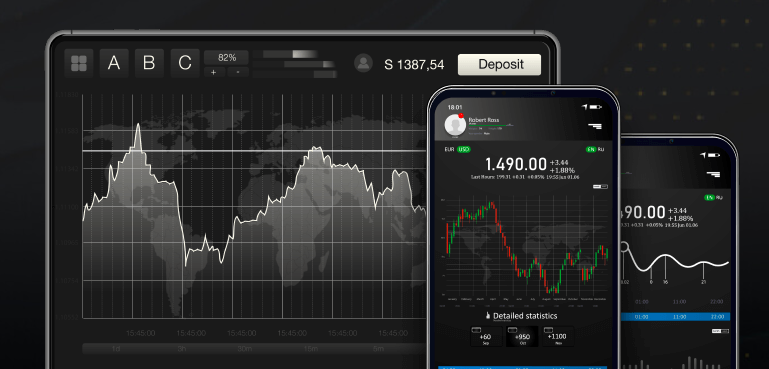 Support
At DeltaMarket, customer support is available via a variety of channels. The company can be easily accessed by phone (+441507243012) and email ([email protected]), and there is also a website form available on the contact page, where you can ask any question and get a prompt reply via email. On this page, there is also the option to request a call back by simply entering your number, so you do not have to wait for a customer service operator to become available. Generally speaking, responses are quick and customer support professionals are friendly and well-informed. However, there is no live chat available for potential customers, which may be seen as a drawback by some as it is so convenient, especially when a back-and-forth conversation is needed to clarify details.
In addition to these customer support channels, there is also a lot of helpful information available on the website to support new customers as they try to find their way around. DeltaMarket products, accounts and policies are clearly explained, and info such as terms and conditions, risk warnings and privacy policies can all be easily found. This broker also offers a limited amount of educational resources to its clients. The education section of the website is split into two sections. First, there is a useful FAQ section, answering common questions that new clients may have. This is fine, as far as it goes, but it does not have a lot of questions, and answers are not very detailed. Second, there is a forex glossary, which new forex traders will undoubtedly find quite useful. It gives clear definitions of many commonly used words and terms that inexperienced traders may not be familiar with. These educational resources are available for both new and potential traders. While the education section is fairly basic, and certainly more limited than many competitors, this should not necessarily put off newer traders. There is a lot of trading information available on the internet, and it is not too hard for new traders to access the training they need to get started. It is also very likely that as a newer broker, DeltaMarket will continue to build its education and training section and add new resources over time.
Trading Instruments
DeltaMarket offers a broad and diverse range of tradeable instruments, including over 50 forex pairs and major, minor and exotic currency pairs. Over 300 single stocks are available to trade, along with major indices and common commodities such as energies and precious metals. You can also trade futures with this broker, allowing you to speculate on commodities, shares and currencies. Remember that all instruments at this broker are available to trade as contracts for difference (CFDs), meaning that you are able to potentially profit from the price movements of an asset without ever actually owning the underlying asset. CFD trading allows traders to access generous levels of leverage – up to 1:300 at DeltaMarket. The amount of leverage available, however, will vary considerably depending on the CFD instruments you wish to trade.
For each available asset class, there is a page on the website with information about that particular instrument. Clicking on the 'Start trading now' button on each page will lead to a registration page where you can sign up for an account. Once your account is up and running, and has been verified, you will be able to access detailed information about all the instruments available, including prices, historical price movements, and current spreads. You can add any instrument to your watchlists to monitor price movements for a while before investing. Remember that the spreads available to you on each instrument will depend on the type of account you opened, but all instruments should be available to you, regardless of your account type. It is not currently possible to trade cryptocurrencies with DeltaMarket, though this may change in the future.
Deposits/Withdrawals
 Clients can make deposits into their accounts as soon as they have verified their account online, and funding can be carried out via a few different methods. Both credit and debit card deposits are accepted, as are direct bank transfers. Third-party online payment processors and e-wallets are not currently accepted when funding an account. You will not be able to start trading with your live account until your funds have cleared into your account, and you will not be able to place a trade if the funds in your account are not sufficient to allow you to hold an open position. Making a deposit is quick and easy. You simply need to log into your account, click the deposit button, and follow the instructions on the screen. You will get a pop-up notification on your screen when your deposit goes through, and an email to confirm the transaction. How long it takes for funds to clear will depend on the type of deposit method used. Both credit and debit cards will usually result in an almost instant transactions. Bank transfers can take longer and will depend on the bank you use.
Withdrawals are also quite quick and simple to process. When you want to withdraw funds, simply go to your account and click on the 'Payments' icon, and then on 'Withdrawals'. You can request the amount you wish to withdraw and the way that you want the payment to be made to you. Again, you will be able to use a bank transfer, or a credit or debit card. In the case of withdrawals, bank transfers are usually cleared within five business days, though again, this depends on the bank you use. Credit and debit cards can take anything from five to eight business days, as returning money onto a card tends to take longer than making an outgoing payment. This will also vary depending on your card provider, and may show as a pending payment for a while before clearing. If you allow DeltaMarket to keep your bank details on file, withdrawals can generally be processed more quickly. Withdrawals requested before 2pm will be processed the same day. After that, they will go into the next business day. When submitting a withdrawal, you should make sure that you have sufficient funds left in your account to cover any margin requirements.
Conclusion
DeltaMarket is a reputable online broker with a variety of tradeable assets available to clients. It offers CFD trading on a wide range of financial instruments, with reasonable leverage and impressive account features. The different account types offered means that there is something for everyone, no matter their budget or level of experience. All accounts allow for hedging and facilitate an unlimited number of open positions. The firm also offers swap-free Islamic accounts.
MT4 traders will be more than happy to see their favourite trading platform available, with all the functions, features and third-party add-ons they expect. While the MT4 platform is available in all its versions, including as a web-based platform and mobile app, it should be noted that there is no other platform choice for those traders who might not be fans of the MetaTrader software. It is not currently possible to trade cryptocurrencies with this broker either, which may disappoint those forex traders who like to dabble in digital currencies as well as fiat currencies, all from one account. Further criticisms are the lack of educational resources and the limited number of deposit and withdrawal methods.
Overall, however, DeltaMarket offers enough features to keep many online traders happy. The minimum deposit requirement for a Bronze account is quite low, and traders will appreciate the zero commission model, along with tight spreads, particularly for the premium account models. Leverage is reasonable, customer support is good and there are a decent number of currency pairs, stocks and other instruments available. For specialist CFD traders, DeltaMarket is definitely a broker to consider.